ocean+main x Suria Artisan Batik
Watch Our Story
Customer Reviews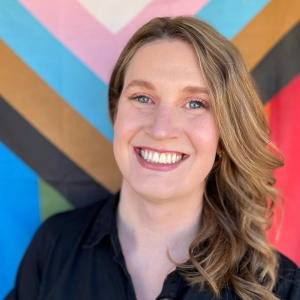 A
06/30/2022
Avery

United States
Beautiful & A couple things to note
This is a really beautiful piece. Its flattering, it feels amazing to the touch, and the print is gorgeous. A couple things to note: - Each one of these pieces is slightly different so you won't get the exact same print as you are seeing in the picture. Your piece may have more white or more black. I love that each piece is unique (or created in very small batches) but it could have been nice to know this from the start. - I wish there was an "tall" option. If you are tall and thin like I am (at 6'2") going up in size is the only way to get extra length but this becomes impractical if you want it to fit correctly on the rest of your body. At my height this hits mid ankle rather than at the bottom of the ankle as pictured, and as I would prefer. I love this piece overall, but I am thinking about whether I should purchase additional pieces from Ocean and Main or consider purchasing from a similar company that offers custom lengths. At this price point I think it is reasonable to expect that degree of customization. But these considerations aside, this piece is beautiful and special.
Love this Kaftan
absolutely obsessed with this Kaftan. Truly unique appearance and texture, the fabric has a strong breathable texture to it and makes me feel as if I can wear it on my trips to the rainforest without the humidity and heat bothering me which is very unique for a silk fabric. The pattern is lovely. I will be posting photos on my Instagram under my Instagram user name frogs_winny or #oceanandmain. I will take the photos on my own without being paid and my review is completely on my own. None of my photos are edited so you will get a very realistic viewpoint on what this Kaftan looks like in person. After buying this Kaftan I will now be buying many more to take with me on my travels.
ocean+main
Thank you so much for your kind words and honest, thorough review! We are so happy you love your caftan look forward to seeing your travel photos!