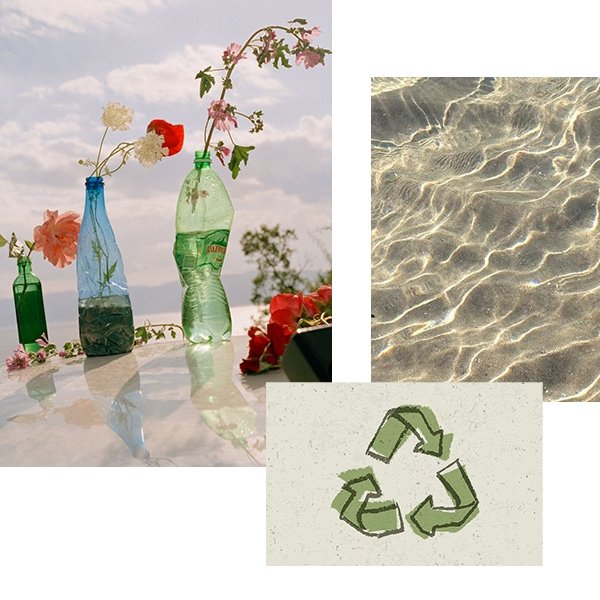 by Sydney Price
Did you know that 75% of America's waste is recyclable but we only recycle about 30% of it? 
We know that junk mail and paper boxes belong in the recycling bin, but here are many things that are worth salvaging that people throw away without a second thought. 
After some research, we found some strange things that can be salvaged from the landfills. Here are 11 items that you didn't know you should recycle!
Crayons
The Crayon Initiative accepts used up and broken crayons and turns them into new crayons for children's hospitals. They offer shipping labels for your box of crayons at a discounted rate. Instead of allowing that waxy, colorful waste to sit in our landfills, recycle and brighten a kid's day!
Wine Corks
The Cork Club has been working to help our environment by recycling corks since 2007. For each cork they receive, they donate two cents to ocean and forest preservation initiatives. They will email you a free shipping label if you donate 500 corks or 5 lbs of corks. Enjoy your wine knowing your cork will help take plastic out of our oceans!
Contact Lenses
For something so small, these babies can have such an impact. The standard recycling center isn't equipped to deal with such small items, they can be filtered out and put back in the landfill. Bausch + Lomb started an initiative to recycle every part of the contact box, holder and lens. They are then upcycled into park benches, playground sets and more!

Solo Cups
These party staples are now being accepted by Terracycle for recycling. Forget the guilt when using these to avoid extensive cleanup, these cups will be melted down and turned into another plastic item! They will also send you a free shipping label.
Foam Packaging
When you order a breakable product, the mass amounts of foam peanuts and packaging used to help keep your item safe stares you in the face. Well, a lot of your local packing and shipping stores will take your foam to reuse, or you can drop all the foam off at the location found on the site below!
Bras
The Bra Recyclers accept donations of gently used bras and give them to women in shelters, women escaping domestic abuse situations and more. Simply go on the website, fill out a form, get a prepaid label then send it off!

Shoes
When your athletic shoes have run their last mile or can't take another trip to the track, you now have a way to ethically recycle these shoes. Nike runs a program where they take your recycled shoes and uses them in new Nike products. Drop your shoes off at a participating store below!
Yogurt cups, dip containers, take out boxes
Preserve runs a "Gimme 5" program that takes old number 5 plastics and turns them into toothbrushes and razors that they sell to the public. They take donations by mail.
Holiday Lights
The holiday season is approaching and I am sure everyone can relate to the frustration of plugging in a string of lights that don't work anymore. Holiday LEDS will recycle your lights for you! They may not pay for your shipping, but they give you a coupon that works on any of their products.
Trophies
When cleaning out the house, it's inevitable that you will find old trophies or plaques that you want to get rid of. Lamb Awards and Engraving accepts your old trophies and plaques and reuses them! They do not cover the shipping, but it's nice to find a good home for your old trophies!
Fishing Line
Berkley Fishing has been working to recycle fishing line for over 30 years. They use the recycled fishing line to create habitats for fish that you can use under a dock to attract more fish, park benches and more! The link below will give you the address and instructions for sending in your used fishing line.
What recyclable was most surprising to you? We'd love to hear about any unexpected recycling tips you have discovered!
Leave a comment