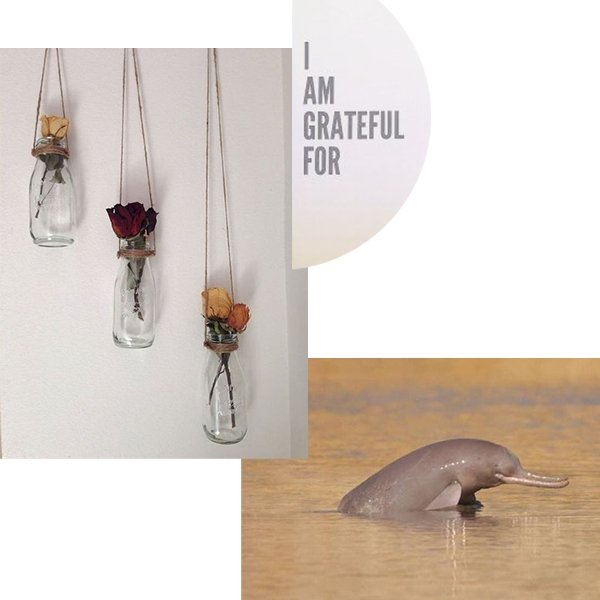 8 things We Are Thankful for 2020
by Sydney Price
As we bid adieu to an 'eventful' 2020, we decided to pull together a list of feel good facts for a year that had plenty not-so-feel good moments. 
These eight things reminded us that this year has plenty of things worth looking back on. There are always things to be thankful for among the chaos, you just have to look!
The Himalayas are visible for the first time in years
Due to lockdown throughout India, the pollution rate is a lot lower than usual. Because of this, the peaks of the Himilayan mountains are visible in Northern India for the first time in years. Go outside and appreciate the fresh air a little more today!
The Great American Outdoors Act was signed into law
This law provides funding to help maintain the infrastructure at National Parks and forests, wildlife refuges, recreation areas, and American Indian schools for five years. This law also secured permanent funding to our Land and Water Conservation Fund. Take a trip to a National Park and celebrate this landmark legislation!
Vermont passes the Food Scrap Ban
Residents in Vermont now legally have to compost their food waste, such as egg shells and banana peels. They can dispose of this waste in a personal composting pile or take the waste to a professional composting site. Composting reduces the amount of methane gas that food waste would produce at a landfill. Also, the soil is good for your plants!
Canada ends single use plastics
By the end of 2021, Canada has a list of single use plastics that will be banned. This includes bags, six pack rings and straws. This is a big step towards getting rid of single use plastics in our daily lives. Less plastic heading towards landfills and oceans is a huge win!
Rare Indus Dolphin is making a comeback
This freshwater dolphin population is growing which is a testament to the health of the Indus River. Pakistan enforced strict laws about illegal gill nets that were hurting the blind dolphins. After years of decline, Indus dolphins are finally swimming freely.
First Transgender State Senator 
The 2020 election resulted in some incredible news. Delaware elected Sarah McBride to be the first transgender congresswoman. She is now the highest ranking transgender U.S. official. Senator McBride broke through a glass ceiling on election night that we are glad to see shatter!

Paving the way with 150,000 plastic bottles
California hired Technisoil to repave a one mile stretch of a three lane road. The material that they used wasn't regular asphalt, it's a material made with hundreds of thousands of plastic bottles. This material is two to three times more durable than normal pavement and the California Department of Transportation has signed on to use this material throughout the state. Plastic roadways are the way to the future!
Comcast gives free internet access to students 
The city of Philadelphia teamed up with Comcast to help provide internet access to 50,000 students. This initiative aims to help students without a reliable internet connection and close digital divide. Today, students can go to school digitally in Philadelphia and not worry about a bad connection!
What are some things that you are grateful for in 2020? We would love to hear! 
Leave a comment