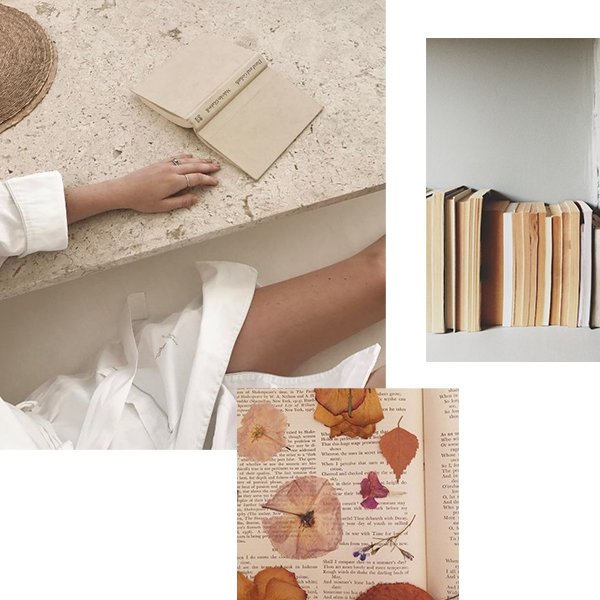 Our 11 Favorite Recent Reads
by Sydney Price
Like many of us, reading has became a popular pastime during the lockdowns this year. 
Books give us an escape. We were able to experience the chilling perspective of a writer in a house that isn't quite right with
Verity
by Colleen Hoover. We discovered our personal "Knowing" with Glennon Doyle in her book
Untamed. 
Our stand out books of the year range from education, to historical fiction, to thrillers. We hope you find a book on our list to start off your new year!
Know My Name by Chanel Miller
Chanel Miller tells her narrative after her sexual assault by Brock Turner in 2015. From the measly jail sentence Turner received to the long lasting impacts of the assault, Miller triumphs in this must-read memoir.
White Rage by Carol Anderson
Historian, educator, and author Carol Anderson chronicles the history of opposition to black progress from the Civil War to present day. Anderson's reteaching of Brown v. Board of Education, the war on drugs and more will leave you speechless. 
Untamed by Glennon Doyle
In her third memoir, Glennon Doyle opens up about an issue that every woman can understand, living for others and not for ourselves. Doyle begins to embrace the voice within her and vows to never abandon herself ever again inviting readers to do the same. 
Becoming by Michelle Obama
Through mesmerizing storytelling, Michelle Obama recounts the events that shaped her to be the powerful woman she is today. From the Southside of Chicago to The White House, The Former First Lady captures the reader with her sincere honesty and well-timed wit.  If you think you know her story, think again.  It's worth the read. 
I'll Be Gone in the Dark by Michelle McNamara
A detailed account of the Golden State Killer and his decade of terrorizing northern California. Michelle McNamara pieces together the evidence and details to hopefully finally unmask the unidentified vigilante. 
Verity by Colleen Hoover
Struggling author Lowen Ashleigh accepts the career opportunity of a lifetime that would save her financially. Jamie Crawford, husband to bestselling author Verity Crawford, hires Lowen to ghost write the remaining books in Verity's famous fiction series. Lowen moves in to sort through various notes and outlines about the series when she begins to notice things aren't quite right in the Crawford house. This thriller will be a book you cannot put down!
Where the Crawdads Sing by Delia Owens
For years, rumors of the Marsh Girl haunted Barkley Cove, a quiet fishing village. Kya Clark is barefoot and wild; unfit for polite society. In late 1969, when the popular Chase Andrews is found dead, locals immediately suspect her.  The real star of this book is the stunning tribute to the luscious beauty and vivid wildlife of America's southern marsh lands and tributaries. 
An American Marriage by Tayari Jones
Newlyweds, Celestial and Roy, are the embodiment of both the American Dream and the New South. He is a young executive and she is an artist on the brink of an exciting career. They are settling into the routine of their life together, when they are ripped apart by circumstances neither could have imagined.
Caste by Isabel Wilkerson
Isabel Wilkerson examines the caste system that has shaped America from the beginning. Expertly comparing the caste system in America to the caste system in India and the Third Reich in Germany, this book explains the consequences that are felt as a price for this structure.
Dispatches from Pluto: Lost and Found in the Mississippi Delta by Richard Grant
In Dispatches from Pluto, adventure writer Richard Grant takes on the most American place on Earth, the enigmatic, beautiful, often derided Mississippi Delta.  This book surprises and delights with brilliant, real-life characters while it embraces a culture and a way of life.
Toil and Trouble by Augusten Burroughs 
Serial memoirist, Augusten Burroughs (Running with Scissors, Dry, et al), does it again in the hilarious and compelling tale of self-discovery that he is, well, a witch.  With the rare ability to make his shortcomings, anxieties and dreams both comical and universal, Burroughs never disappoints.
Let us know which book on this list you can't wait to read! What has been your favorite recent read?
Leave a comment