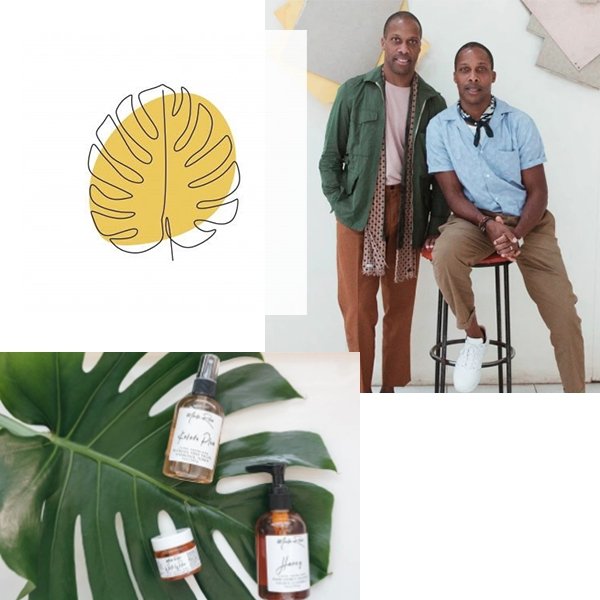 The sustainablity and eco-space, like most, are dominated by white voices.  Let's change that.  Here are a few of our favorite Black voices leading the charge in sustainablilty.  
We were fortunate enough to meet the brilliant and talented Peart brothers, Byron and Dexter, last year at a sustainability gathering in New York.  Together, they have combined their elevated taste level and uber success in the fashion world to helm Goodee, a marketplace where good design meets good purpose. Shop their covet-worthy home furnishings for some feel good, do good inspiration. (And, support two of the kindest and coolest people you will ever meet).
We love a marketplace that supports female-founded, sustainable businesses. Blk+Grn offers a beautifully curated assortment of all natural products ALL by Black makers. No corporate goods or toxic products here. Just beautiful, clean home and beauty products crafted with you and mother earth in mind.  Check out their dreamy IG feed for yourself. 
Sorry Warby Parker, when it comes to truely stylish, sustainable eyewear with a purpose, bohten optical has you beat.   Manufactured in Ghana, these uber-cool frames feature reclaimed wood, discarded materials AND theres a give back component.  With each purchase, a donation is made to Sightsavers, a global organization working to prevent blindness, restore sight and advocate for inclusion for people with disabilities. Their collection includes eyeglasses, sunglasses and even blue light glasses.  Goodbye forever, boring readers.
 We're always fans of good design meeting good purpose.
Share your favorite brands with us!
- o+m
Leave a comment