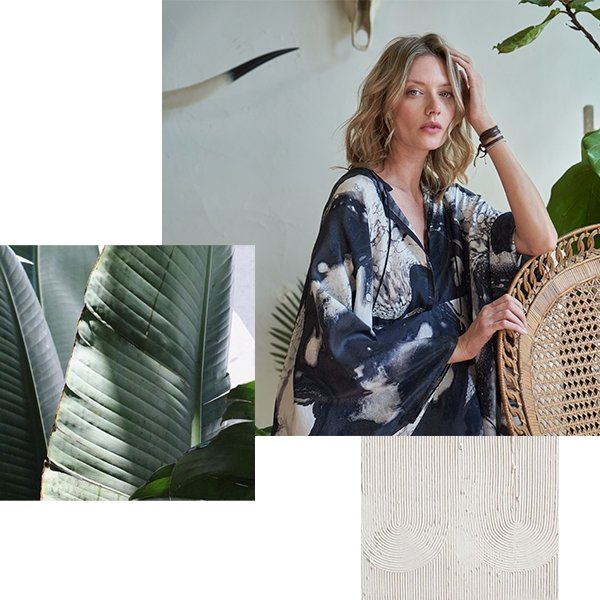 Meet Cocoon LA - Our Latest Caftan Collaboration
When we met Elizabeth Rickard, the dynamic, energtic and talented co-founder and designer of Cocoon LA (as well as fellow caftan lover and sustainability advocate), we knew we had met a kindred spirit.  After seeing her amazing work, we had no doubt a collaboration was in order.
Cocoon LA presents a modern take on classic loungewear:  Each piece is washable and transitions seamlessly from night to day and work to play, creating a wearable collection that's effortlessly chic and ridiculously comfortable.
Born in England, trained in Italy, and now living in Los Angeles, Cocoon LA co-founder Elizabeth Rickard has 20 years of experience as a fashion designer with iconic brands such as Giorgio Armani, Emilio Pucci, and Sonia Rykiel, as well as her own luxury accessories company, Rickard Shah.


A passionate environmentalist, Elizabeth designs each piece with sustainability in mind. Crafted exclusively from conscious silk – cultivated without pesticides and in sync with the natural lifecycle of the silkworm – Cocoon LA loungewear is vegetable dyed with minimal water and hand-finished at artisan studios in India.
These pieces are limited edition, so get them while they last!
- o+m
Leave a comment