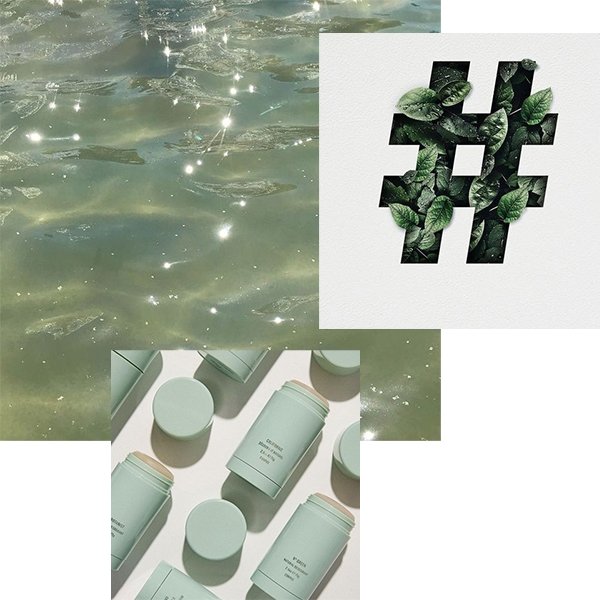 A Guide to Buying Sustainable
How do you find ethical and sustainable brands to trust?  It's a daunting world of claims, hashtags, and greenwashing. 
We have consolidated our favorite marketplaces and social media hashtags to help you narrow your hunt with confidence. 
Marketplaces
In the world of luxury, three marketplaces standout for true sustainability:  Fashionkind, Maison de Mode and Reve en Vert. 
Reinventing how to shop for luxury clothing, Fashionkind is dedicated to championing their designers and empowering their consumers. Their website boasts hand-selected pieces picked for both their design aesthetic and the positive social and environmental impacts. Their designs come from all over the world and when purchasing from Fashionkind, you know the story behind your one-of-a-kind purchase.
Founded by the inimitable Amanda Hearst, Maison de Mode  seeks to be a global platform that brings creators, curators and consumers together for a better tomorrow. A certified Remake partner (like ocean+main) Maison de Mode features the best in luxury sustainability.  Dedicated to all things mindful, check out their sustainablity page for special icons to help you find everything from Made in the US,  Made by BIPOC, anti-animal cruelty and more.  
This British standout was one of the first marketplaces dedicated to luxury sustainability.  Their unwaivering eye for beauty and design never disappoints.  Each shipment is guaranteed in eco friendly packaging, carbon neutral shipping and a portion of your purchase goes to Trees for the Future.  
The Responsible Shop combines brands who specialize in clean beauty, cruelty-free cosmetics, fair trade home goods and more. Also, they plant a tree for each order made. 
If fair trade and ethical fashion is what you seek, this marketplace specializes in sustainable textiles, jewelry, home goods and more. Everything is handmade by artisans that use fair trade practices. The partners who sell through Accompany help philanthropic causes specific to their region and are making the world a better place.
Defined by their global maker-to-market movement, Ten Thousand Villages aims to break the generational poverty cycle and ignite social change. Known as a pioneer of sustainable marketplaces, you can find anything from kitchenwares to patio and garden accessories. When you purchase through Ten Thousand Villages, you know the money is going straight to the artisan who created your handmade item.
Hashtags
Instagram is a hub for small sustainable brands. The best way to find them? Hashtags. 
#sustainablefashion
Follow #sustainablefashion for small businesses that do fashion the right way.  Here, find grammers styling sustainable pieces and discover all sorts of items for sale from smaller sustainable brands.
#slowfashion
#Slowfashion features

 online thrift shops and sustainably made clothes that don't follow the reductive fashion calendar.  Looking for great vintage?  This is the hashtag to follow.  
#ethicalfashion
Find not only styling tips for ethical purchases,  this tag is made up of informative graphics and a closer look at the garment making process.   It's so important to find brands that are completely transparent with their production process and this tag helps sort through the claims. 
#fashionrevolution
A pioneer in transparency and one of the first to lead the charge in illuminating the dark side of fashion production, Fashion Revolution is known for more that its  its annual (and brilliant) 'Who Made My Clothes' campaign.  For a deeper dive into all that is ethical and sustainable, follow #fashionrevolution for information on harmful production practices, toxic fabric content, and poor labor practices.  You won't regret a few minutes spent scrolling through this tag!
Now, go shop and search with confidence for pieces you can feel good in and feel good about.  
Leave a comment