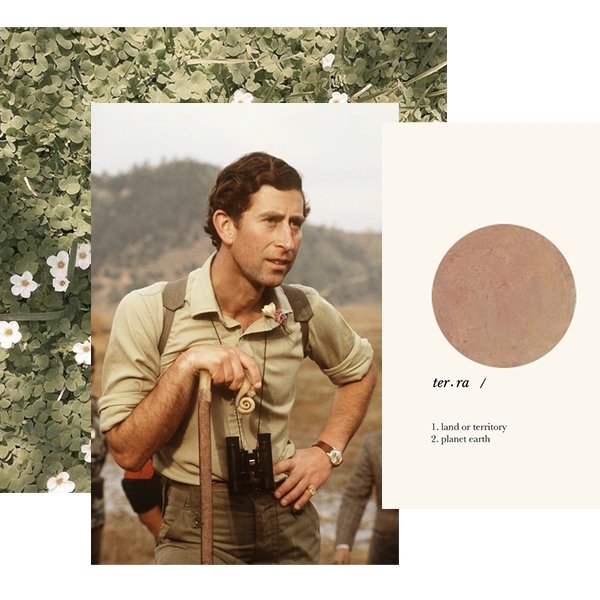 Prince of Wales inspires with Sustainability Charter
His Royal Highness Prince of Wales has reimagined the Magna Carta.  Originally written to ensure certain rights and protections for people, Prince Charles' new version, The Terra Carta, hopes to extend certain rights and protections to the environment.
As fans of Netflix's The Crown can attest, HRH is an avid gardener and conservationist.  In the 40 years since his purchase of Highgrove House in Gloucestershire, England, he has transformed the property into one of the most beautiful, sustainable and most visited gardens in England.  
Recognizing that government action alone will not solve the climate crisis, HRH has put his significant influence and visibility to work with the Terra Carta which hopes to harness the power and creativity of the private sector to innovate change.
According to the International Energy Agency, the private sector is responsible for roughly 65% of the greenhouse gases in our atmosphere per year.  Though the agreement isn't binding, the Terra Carta, supported by BlackRock, Bank of America and more, serves as a reminder of our responsibility to the planet the need to innovate quickly and on a massive scale. 
"The 'Terra Carta' offers the basis of a recovery plan that puts Nature, People and Planet at the heart of global value creation," Prince Charles said. "One that will harness the precious, irreplaceable power of Nature combined with the transformative innovation and resources of the private sector."
The 10-point roadmap to 2030 was designed by Apple's former Chief Design Officer Sir Jony Ive.  The charter commits to "rapidly accelerating the world's transition towards a sustainable future" and "acknowledges the need for net zero commitments to be achieved by 2050 or sooner."
As a random side note, we can personally attest to Prince Charles' love of gardening.  Our founder, Mary, worked for the British clothing brand, Jigsaw, whose founder was also an avid gardener.  That shared passion lead both men to hire the same landscape designer for their personal estates, Highgrove House and Euridge Manor Farm.  That association eventually lead to one Duchess of Cambridge, nee Kate Middleton, to be hired at Jigsaw for a period of time where she worked along side our founder, Mary.  End of random side note.
Thank you, Prince Charles, for your love of gardening and your commitment to sustainability.  As the Magna Carta was created to hold royalty accountable for their actions, let's hope the Terra Carta helps steer businesses towards more positive action in solving our climate crisis. 
Leave a comment