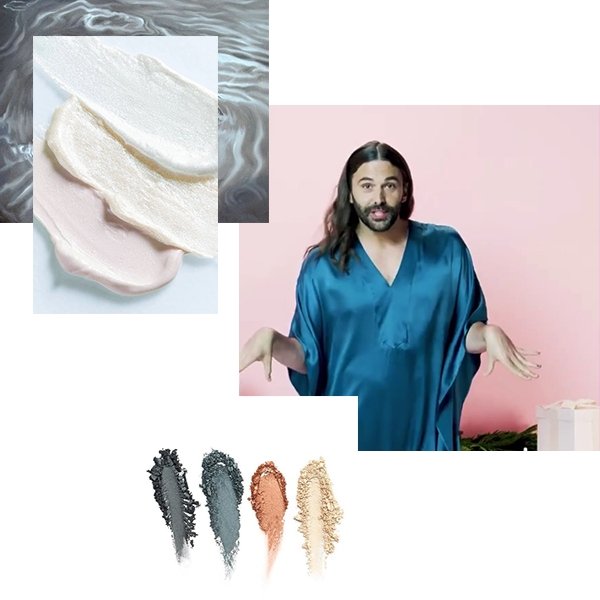 Natural Beauty Brands We Love
Remember in science class when you learned that skin is your biggest organ?  As the first line of defense against the environment, it's more important than ever to keep your skin healthy and those defenses up.  The best way to do that is to be as conscious of what goes ON your body as what goes IN.
Luckily, with the explosive growth of the natural skin care market, it's easier than ever to find safe, guilt-free, skin-nourishing products.
We've rounded up a few of our favorites below.
ONE OCEAN BEAUTY
A fellow Positive Luxury 'Butterfly Mark' receipient and ocean lover, we are big fans of One Ocean Beauty's marine inspired line.  With it's clinically tested, sustainably harvested marine algae, One Ocean Beauty is committed to protecting both our delicate marine ecosystems and your skin.  All packinging is recyclable and all product is cruelty free and Leaping Bunny certified.  Check out their entire line of skin care rituals.  We are particularly fond of their Eye Revival Marine Cream eye cream. Divine.
BIOSSANCE
This brand has a special place in our heart ever since the gorgeous Jonathan Van Ness wore our Teal Caftan to promote his holiday beauty kit.  We love Biossance's commitment to renewable, plant-first resources.  As a Forest Stewardship-Council Certified brand who uses compostable packaging, they are cruelty-free, vegan and use completely skin-safe ingredients (which they are completely transparent about on their website.) We linked you to JVN's holiday kit below, because duh, it's gorge.  And bonus, Biossance also created a Holiday Sustainability Challenge so we linked that video below as well.
EVER EDEN
We love this 100% clean and non-toxic beauty brand formulated by a team of Ivy League dermatologists who also happen to be Moms.   Their mom-and-baby- centered products are free of parabens, phthalates, sulfates and synthetic fragrances.  Their full range of products for Mom include a
Multi-Purpose Healing Balm
 and 
Belly Soothing Mask
, and their 
Luxe Gift Set for baby
 sets your little one up for a toxic-free intro to the world.
HONEST BEAUTY
For an all-around beauty brand that also includes make-up, we love Allure's 2019 winner for Clean Beauty: 
Honest Beauty
.  Honest is proving to be an industry giant in all things home/beauty related in the clean category.  Their
Extreme Length Primer and Mascara
, in particular, is not to be missed.
 We also love their 
Tinted Lip Balm
 which could work triple duty as a lip balm, cheek stain and eye-shadow.
Honest Beauty is one of the highest rated brands on the
EWG Skin Deep
site, an incredible resource for checking the 'clean' credentials on all your beauty products, home goods and clothing.
If you have any favorite clean / conscious beauty brands you can't live without, we'd love to learn more. Drop us a line hello@ocean-and-main.com
-o+m
Leave a comment