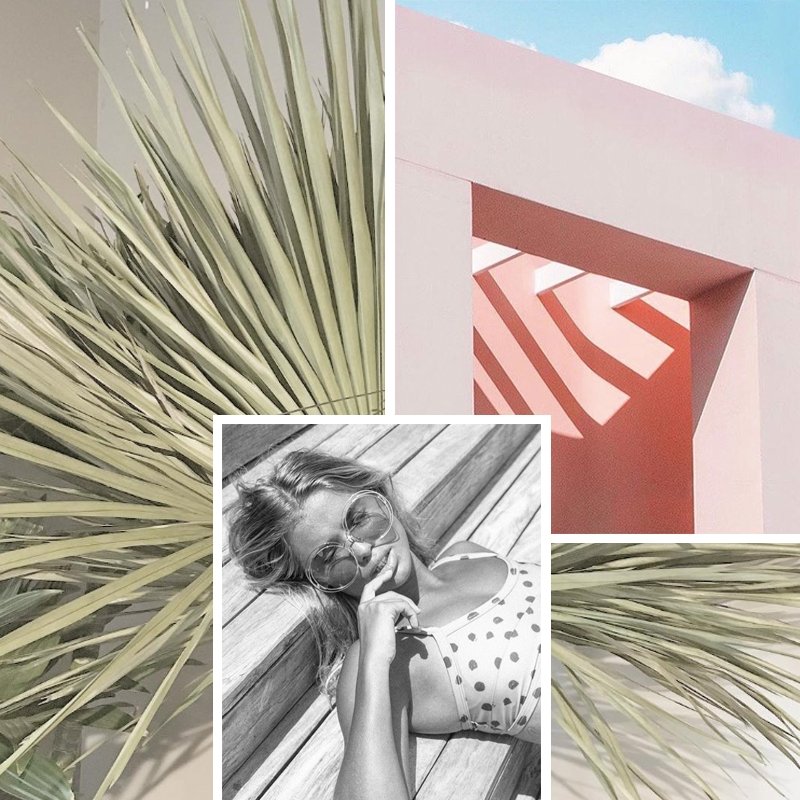 Eye Candy: Our Favorite Instagram Accounts for Visual Inspiration
Anyone who uses Instagram for more than a few seconds has their favorite accounts to stalk. There are so many content creating genius's (over 400 million daily active users) that new, breathtaking images are posted every millisecond. 
Finding those swoon-worthy accounts isn't all that easy so we've we created a quick edit of our current favorites.
If well curated, beautiful feeds are your thing, check out these out.  
Top Eye Candy Instagram Accounts to Follow
We love the simple, aesthetically pleasing photos and the perfect mixture of art, home decor and editorial content. 
If you love the ocean as much as we do, you'll appreciate Austrialian Elvy Hunter's ode to the big blue.
Lifestyle and home decor brand, Poppy & Co., nails it with visions of luxury, nomadic travel.
This creative director and photographer pulls together disparate concepts, ideas and color into a drool worthy feed.
Real women, real lingerie, real comfortable, real cool.
No one does California casual chic like this Bay Area blogger.
Modern love personified. True sexy cool.
The unique perspective of this online magazine featuring art, architecture and travel photography = hours of endless scrolling.


The perfect mash-up of design and visual art.
Shameless plug...but we are fans.  Follow us if you don't already!
Let us know some of your favorite feeds!  We love discovering!
Leave a comment